12 August 2023
Business Growth: Right people?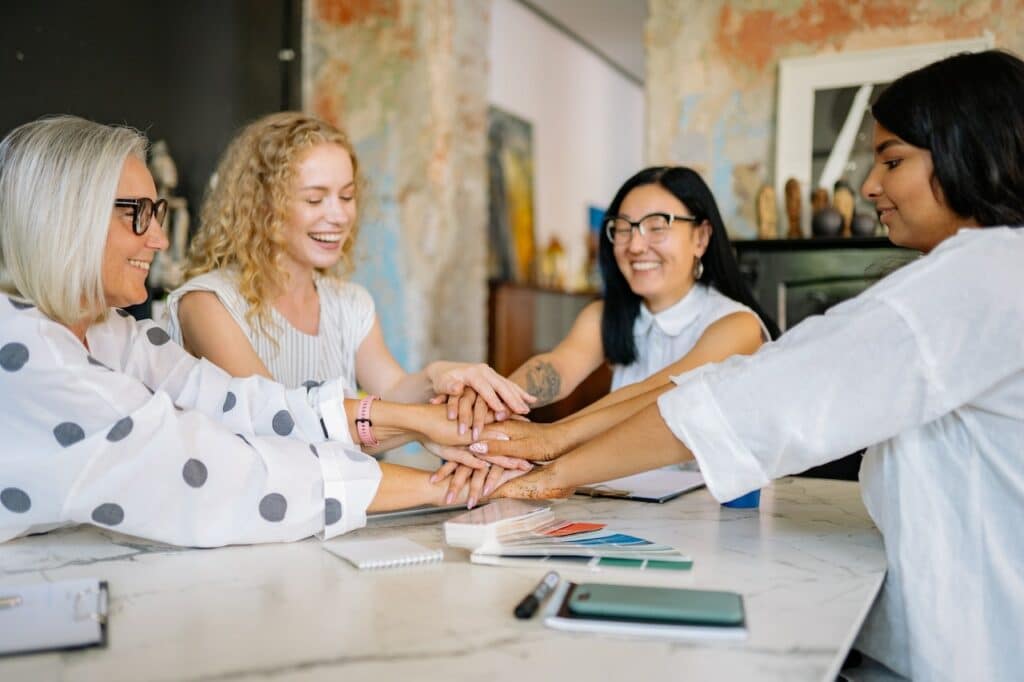 You pour your heart and soul into building your business. You work long hours, wear multiple hats and sometimes find yourself micro-managing every aspect of your business.

Despite your hard work and dedication, you might still feel overwhelmed and occasionally experience fear, when thinking about the future.

In our experience, many business owners feel like this at some stage. Have you considered if you have the right people in the right roles within your business?
You now know you can't do this alone! Building a strong team is crucial for your business growth, success and your own health. Your team will become the driving force behind the daily operations and overall performance of your business. They will provide the necessary expertise, skills and support so you can focus on the strategic decisions and the bigger picture. 
>> Assessing your current team
To determine if you have the right people in the right roles in your business, it's essential to assess your current team's strengths and weaknesses.
1. Identifying skills gaps: Look for areas where your team might lack certain expertise or knowledge. For example is your financial team member struggling to keep up with changing tax regulations? Have you considered hiring, training or finding individuals or businesses that have expertise in tax planning?
2. Assessing team dynamics: Examine how well your team members work together. The right individuals should complement each others skills, communicate effectively and collaborate seamlessly to achieve common goals. 
3. Assess performance: Evaluate individual and team performance to identify areas of improvement. This evaluation can be based on measurable metrics, client feedback and overall team productivity. 
>> Hiring the right talent
Once you have completed your assessment and identified any skills gaps from your team or even you – consider whether you need to focus on hiring:
1. Cultural Fit: Your values and culture are essential for fostering cohesive and harmonious work environment. Look for potential team members who not only have the right skills but also align with your business values.
2. Passion and Drive: Seek and find individuals who are passionate about your industry and share similar enthusiasm for providing exceptional service! A motivated team will be more invested in the success of your business.
3. Communication and Relationship Building Skills: Seek and find individuals who value and can demonstrate great communication and interpersonal skills.
>> Investment in Training and Development
Finding your next perfect team member may not always be feasible. Investing in training and development of your current team members is equally important. Training can help bridge any gaps and empower your team to take on more responsibilities. 
>> Growth Mindset and Culture
To foster a growth-orientated culture, lead by example and encourage your team to embrace a growth mindset. Emphasise the importance of continuous learning, adaptability and embrace challenges as opportunities for development. 
Rob is focused on doing great work with people who value developing meaningful working relationships.
He works with clients to help them set a strategy that will help them get where they want to go by coaching & advising them on ways to ensure the strategy gets "done". Often initial client engagements turn into long term working relationships where Rob becomes a business owner's trusted adviser and helps share some of the load of being in the business leadership position.
Bachelor of Engineering, Grad. Cert. in Change Management, Masters in Business Admin. (MBA) LinkedIn.

Wow, what a breath of fresh air! We recently moved all our personal and business accounting requirements to Collins SBA as recommended by a trusted colleague and won't look back. Rob Cameron, Andrew Pearce, Michael Denehey and the team have made us feel so welcomed and promptly attended to all our immediate financial needs including a 3-way cashflow forecast model etc. Most notably, we must thank Nathan McGrath for the exceptional work he did in completing our recent group financials. A truly professional and dedicated team. I cannot recommend them more highly enough!