27 February 2023
Embracing equity with Sarah Clifford at Collins SBA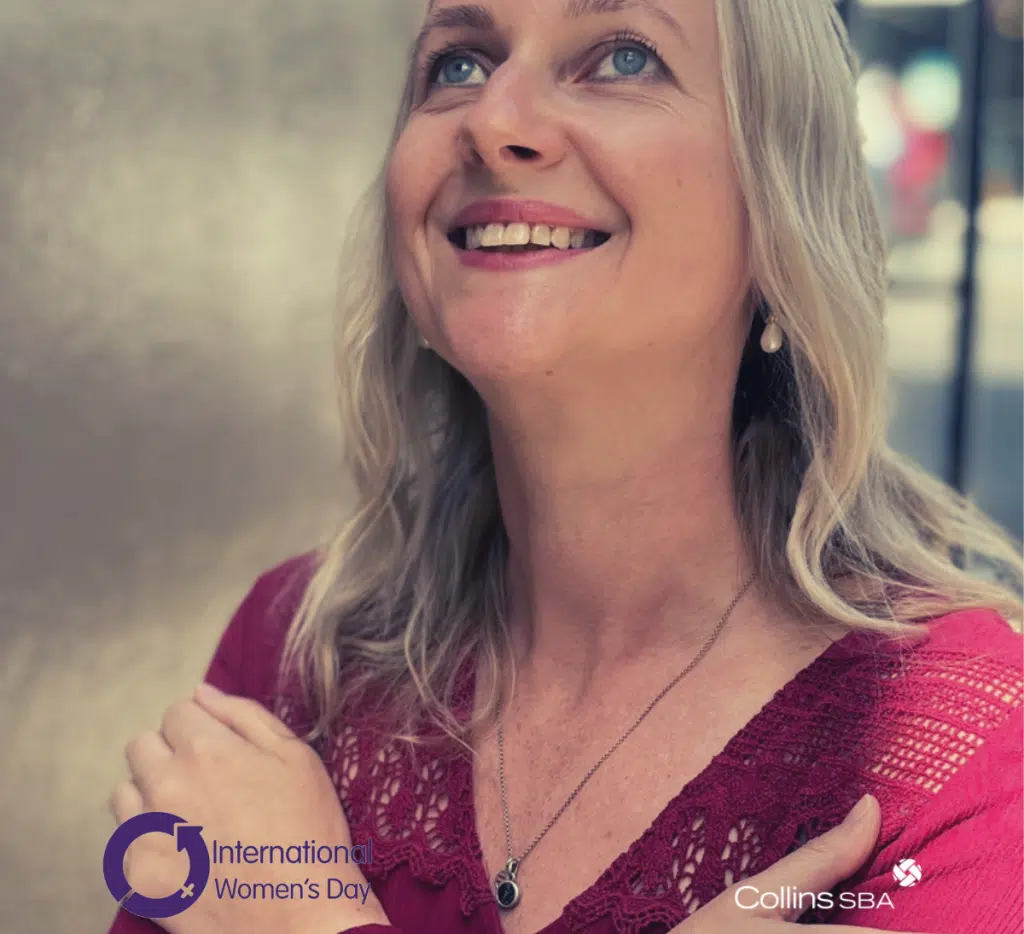 Picture: Sarah Clifford, HR Manager, Collins SBA
"Embracing equity is an important step towards creating a more just and equitable world for everyone," says Sarah Clifford, HR Manager at Collins SBA.
In her role at Collins SBA, Sarah has a vision that every team member is supported to be the very best version of themselves while they are are here. This includes supporting team members to achieve goals, facilitate learning and development opportunities and most importantly making the time to listen.
We asked Sarah about her reflections regarding this years International Women's Day (IWD) theme of #EmbraceEquity.
Education:
A crucial first step in embracing equity is leaning into education, especially around issues facing marginalised communities. Taking the time to read books, watch documentaries, and take the time to listen to diverse voices to gain a deeper understanding of the struggles that different groups face. This will help us all to identify and challenge biases and inequalities – in our own lives and in the communities where we live, play and work.
Speak Up:
It's important that I use my voice to advocate for equality and challenge discrimination whenever I see or experience it. This could involve calling our harmful language or behaviour, or actively working to create more inclusive spaces where everyone feels welcome.
Supporting the community:
Whether it's donating or an organisation that supports marginalised communities, volunteering my time, or simply showing support through social media, there are many ways to support those who are marginalised.
Practice empathy:
Empathy is the ability to understand and share feelings of others, and it is an essential component of promoting equality. Taking the time to listen to the experiences and perspectives of those who are different from me, and striving to understand the challenges and struggles that they face. By practicing empathy, we can all develop a deeper sense of connection and understanding with those around us and contribute to a more equal and just world.
International Women's Day, 8th March, 2023 #EmbraceEquity