10 November 2022
Enhancing the reputation of members working in the public practice sector.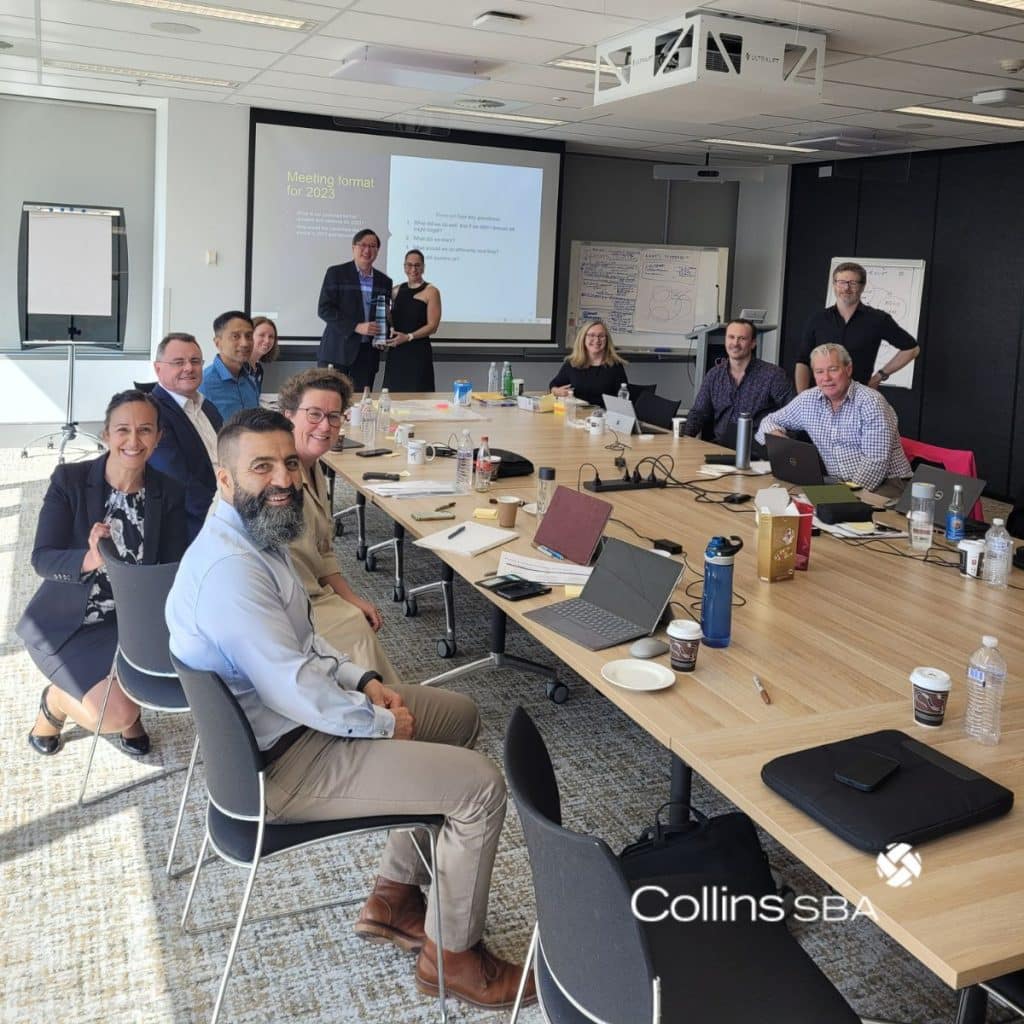 The Public Practice Advisory Committee (PPAC) for CPA Australia provides management with advice and a forum for consultation on issues relating to the public practice
sector, as well as advice on the development of strategies, regulations and support services so that it can manage and enhance the reputation of members working in the public practice sector.
Andrew Pearce, FCPA, Head of Growth, Adviser and Director at Collins SBA provides essential strategic advice for small business owners to help them reach their full business potential. He focuses on streamlining processes and driving net profits up. His skills and direct experience as a small business owner ensures he is well placed to offer advice on every element within the business model.
Andrew is an active member of the PPAC and he is pictured above with his peers, where they recently gathered in Melbourne, after a 3 year in-person hiatus.
"Being a member of PPAC allows me to network with peers from across the country and internationally, share what is working and what hasn't in our businesses as well as understanding the trends sooner. Also gaining access to regulators and stakeholders that we can influence for better outcomes for our clients as well as stay more relevant and up to date on changes."



Andrew Pearce, FCPA
Please click to speak to Andrew and our team on your own unique needs and how you stay relevant in a changing world.