24 October 2023
Preparing and budgeting for Christmas this year!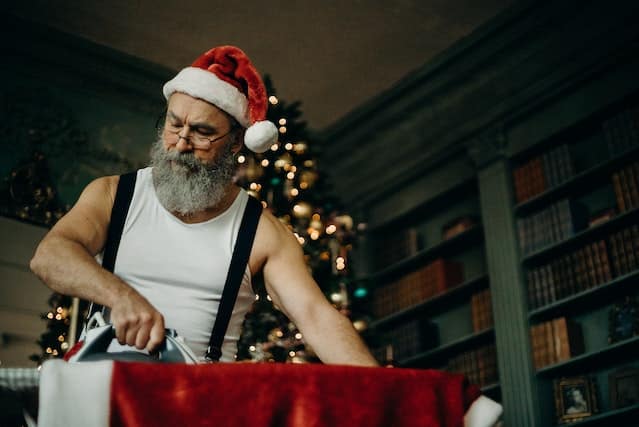 Are you thinking about your plans for Christmas?

Preparing for Christmas can be a daunting task, but with the right strategies, you can ensure your life and business stays on track - financially.
Start Early
The key to a successful Christmas budget is starting early. Ideally, you should begin now, if you haven't already. By doing so, you can take advantage of early-bird deals, promotions and discounts, ensuring that you get the best value for your money.
Assess Past Spending
To create an effective Christmas budget, take a close look at your previous expenses. Analyse your spending patterns, identify any areas where you overspent, and consider where you can make improvements. This historical data can help you set a more
realistic budget this year.
Set a Clear Budget
Determine how much you're willing and able to spend on Christmas-related expenses. Your budget should include costs such as employee bonuses, holiday parties, decorations, and any other promotions or marketing initiatives for your business. Make sure the budget is clear and well-defined to avoid overspending.
Separate Personal and Business Expenses
As a business owner, it's crucial to separate personal and business expenses, especially during this time of year. Keep your personal expenses separate from those of your
business. This separation will help you maintain transparency and accountability in your finances.
Plan for Employee Bonuses
Employee bonuses may be a significant part of this time of year for many businesses. Determine how much you can allocate for bonuses and make sure the amounts are fair and consistent. Remember to account for taxes, as well as the timing of the bonuses – this can have an impact on cash flow.
Consider Seasonal Promotions
Take advantage of this time of year to boost your sales. Plan and budget for seasonal promotions, discounts, and marketing campaigns that will attract more customers to your business. Ensure that these promotions are designed to increase revenue without severely impacting your bottom line.
Monitor Cash Flow
Maintain a close eye on your cash flow throughout the period. It's easy for expenses to add up quickly, so regularly check your financial statements and make necessary
adjustments to your budget as the season progresses.
Be a Little Frugal
While it's essential to create a festive atmosphere, you don't need to spend a fortune on decorations. Consider DIY or cost-effective decoration options that still convey the Christmas spirit. Remember, it's the thought that counts, not the price tag.
Negotiate with Suppliers
Don't be afraid to negotiate with your suppliers. Ask for discounts, extended payment terms, or special deals. Many suppliers are willing to work with businesses during this time of year to ensure long-term relationships.
Prepare for Post-Christmas Sales
Be prepared for post-holiday sales, returns, and exchanges. These can impact your cash flow and require additional planning and budgeting.
Michael loves the company of family, friends, work mates and clients. Weekends are spent with family — watching his boys play sport and enjoying life. He's played table tennis and cricket at the top level locally, and these days spends plenty of time on a bike and at the gym. 
Michael works as a business coach for our clients, as well as growing our business in the SME advisor sector.